Vanillin is most used flavoring agent in food and beverages.
Zhonghua & Jiangxi Brother  are two major big manufacturers in China at present,
export to all over the world.
In 2021,Wanglong stopped produce vanillin. Zhonghua become the majoy manufacturer.
Then due to Zhonghua summer maintenance & raw material cost rise.
Vanillin price even rised double,over usd 23/kg. Shipment about 3 months.
From this year, due to raw material cost drop ,factories production become regularly,
Vanillin price return to general price slowly, about usd12/kg now .
We have good realationship with Jiangxi Brother, export a lot to EU, Africa,
Latin America,Middle East ect., hold very competitive price .
Feel free to check with us if you have any demand.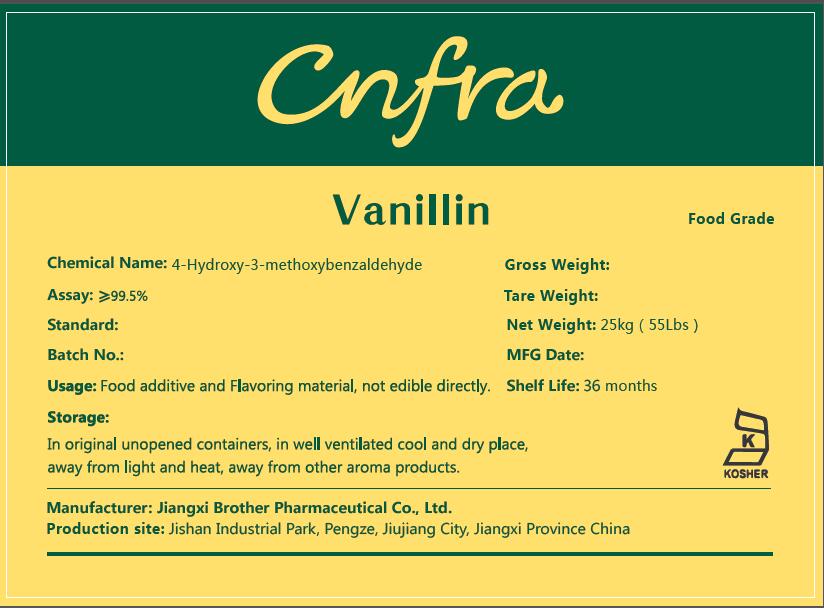 ---
Post time: Oct-27-2022